NEW BERN NORTH CAROLINA

Local Climate Average temperatures: Winter: 55 degrees   Spring: 72 degrees Summer: 85 degrees  Fall: 70 degrees
Get Fast Local Weather With The Following Links:
WITN 7 LIVE DOPPLER RADAR

Area Industry Community leaders have recruited modern manufacturing firms to the New Bern/Craven County area, providing local residents with a sound economic base.  Manufacturing makes up about 25 percent of Craven County's workforce.  These companies include:  Moen, Inc., a plumbing fixture manufacturing operation that employs 500 people; Craven County Wood Energy, L.P., an $82 million wood-fueled generating plant;  Hatteras Yachts, a builder of some of the finest luxury yachts in the world employing approximately 500 people; Weyerhaeuser Corporation, a wood pulp and paper products manufacturer, employing 705 people; Amital Spinning Corporation, and acrylic yarn manufacturing firm with 304 employees, Tredegar Film Products, a $30 million manufacturer of extruded plastic film; and S-B Power Tools with 500 employees.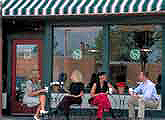 Shopping Craven County offers many shopping opportunities, from large department stores to specialty shops and boutiques.  Scattered among the streets that comprise New Bern's historic downtown, you'll discover antiquing, arts and crafts, clothing, jewelry, and much more.  Outside of the historic district, New Bern offers many shopping centers. Shopping opportunities continue to expand in Havelock, where there is plenty of variety.  Among these are furniture stores, gift shops, music stores, and military surplus outlets, just to name a few.  As a visitor to Craven County, your shopping experience is sure to be one of the highlights of your stay!
Craven County Schools 3600 Trent Road New Bern, North Carolina   28562-2224 252 514-6300 Commitment, Teamwork and Excellence are the key ingredients that makes us proud of our Craven County Schools.  There are 14 Elementary, three middle and three high schools, many with special education programs designed for special needs.  New Bern has two private church related schools.   Higher education opportunities within Craven County includes, Craven Community College and several satellite programs from Boston University, NC Wesleyan and Southern Illinois University.  Mt. Olive College provides the opportunity for working adults to continue their education through their degree completion program.
Cherry Point MCAS

(252) 466-4906 Located approximately 18 miles from New Bern on Highway 70 East.  Cherry Point is the largest Marine Corps Air Station in the nation.  Commissary, Exchange and Hospital facilities are available. Tours are available and might include observation of military working dogs, flying squadrons such as Harriers, Search and rescue demonstrations, or windshield tour of the air station.  Camp Lejeune and New River MCAS (helicopter) are both located in the Jacksonville area of Highway 17 South.
RECREATION FACILITIES Kidsville is a unique, individually designed large playground complex for children of all ages.  It is handicap accessible and open year round to the public.  It is a multi-level wooden structure, where mazes and more are interconnected through trampoline bridges, balance beams, walkways and slides.  Boasting such features as a zip line, bucking bronco, train, fire pole, sandbox and ship, Kidsville is designed to be a child's delight.  The surrounding area contains picnic tables and a restroom facility nearby.  Kidsville is located beside West New Bern Recreation Center at 1225 Pine Tree Drive.  Groups of 15 or more must call (252)636-4061 for reservations. West New Bern Recreation Center is located on the west side of New Bern at 1225 Pine Tree Drive.  Facilities include a 15,000 square foot recreation center which includes a game room, meeting room with kitchen facilities, gym, ceramic room and offices. Stanley White Recreation Center is located at 901 Chapman Street, New Bern, in the heart of a flourishing and rebuilding community.  The 15,000 square foot building contains a regulation size basketball court with five goals, game room, meeting room with kitchen facilities, three offices and a ceramic room.  All facilities are available to the public with a minimal charge.
E-mail Addresses:

City Manager

City Engineer

Electric Utilities Director

Finance Director

Fire Chief

Human Resources Director

Parks and Rec. Director

Planning/Inspections Director

Police Chief

Public Works Director
New Bern City OF:

Utilities-electric-water-sewer emergency: after hours weekends & holidays:

(252) 636-4040

City Hall:

(252) 636-4000

Emergency Calls: Fire:

9-1-1

Police:

9-1-1

Service Troubles 8-5

Customer Service Electric Water & Sewer:

Electric:

636-4070

Bill Inquiries:

636-4027

Water & Sewer:

636-4056

New Accounts:

636-4017

Utility Administrative Offices: 

New Accounts

636-4092

Electric:

636-4050

New Accounts:

636-4107

Engineering:

636-4004

Payments:

636-4019

Engineering:

636-4043

Water & Sewer:

636-4056

Wastewater Treatment Plant:

636-4065

Theft of Services:

636-4005

Water & Sewer Administration:

636-4056

Billing & Meter Reading:

636-4027

City Clerk:

636-4001

City Hall:

Fire Department: 

Mayor's Office:

636-4011

Fire Reporting:

9-1-1

City Manager:

636-4014

Main Station:

636-4066

City Engineer:

636-4004

Fire Prevention:

636-4020

Finance Department Administration:

636-4030

City Of New Bern

Garage:

636-4048

Accounts Payable:

636-4041

Inspections Administration:

636-4003

Police Department

Personnel:

636-4053

Police Department Response or Emergency:

9-1-1

Planning & Community Development:

636-4002

Information:

672-4100

Public Works Department

Chief of Police:

672-4190

Administration:

636-4025

Records Division:

672-4170

Street Department

636-4025

Patrol Division Commander:

672-4199

Cemetery:

636-4025

Communication:

633-2020

Purchasing:

636-4079

Investigations:

672-4132

Recreation & Parks

636-4060

Narcotics:

672-4145

Tax Department:

Services Division Commander:

672-4198

Tax Collector:

636-4032

Recreation & Parks:

Tax Clerk:

636-4076

West New Bern Rec Center:

636-4061

Trash Collection

Stanley White Rec Center:

636-4062

Administration:

636-6330

Maintenance:

636-4007

Warehouse:

636-4045
 

Department Directory:

 
 

City Manager:

(252) 636-4014

 
 

Main Switchboard

(252) 636-4000

 

Utility Customer Service

(252) 636-4017; 4019

 

Building Inspections Department

(252) 636-4003

 

Police (non-emergency)

(252) 636-2020

 
 

Public Works

(252) 636-4025

 
 

Tax Department

(252) 636-4076

 
 

Department of Parks and Recreation

 

West New Bern Recreation Center

(252) 636-4061

 

Stanley White Recreation Center

(252) 636-4062