NEW BERN NORTH CAROLINA…..A GREAT PLACE TO RETIRE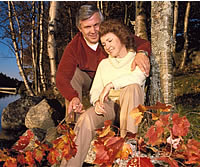 With such an abundance of activities and such a wonderful climate, there's no better place to spend your golden years than New Bern and the Neuse River area. Eastern North Carolina provides the perfect back drop for an enjoyable and fulfilling retirement packed with all the amenities.
This area is embellished in southern charm and grace-where neighbors still watch out for each other and warm summer evenings are spent sipping lemonade and catching up on the latest happenings.
After years of hard work and sacrifice, you're finally ready to live! There's no better place to enjoy retirement than eastern North Carolina, with communities small enough to offer friendly smiling faces and large enough to fill your time and entertain your interest.
The historical setting of New Bern and the Neuse River area and the vast range of cultural, social and recreational activities make the idea of retiring in this area attractive. Those that decide to move here are seldom disappointed. New retirees find the area's assisted living facilities and retirement communities, medical services, activities and events important factors in considering New Bern and the Neuse River area as retirement locations.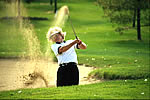 New Bern and the Neuse River area are known for their history, nearby
national forest and surrounding waterways, plus a comfortable year-round climate. Whether your interests are indoors or outdoors, there are numerous activities in the area for everyone to enjoy.
The Neuse River Senior games is an olympic-style event held annually in May for seniors 55+. Medals are awarded to the winners in events like swimming, horseshoes and basketball. Performing and Visual Arts, Heritage Arts and Literary Arts are sponsored by the New Bern Recreational and Parks Department. They also sponsor the Golden Age Club, Henderson Park Senior Club, the American Association of Retired Persons and Senior Companions.
The Gold Care Club is sponsored by Craven Regional Medical Center. It's a seniors club that provides information and programs to help seniors stay active and healthy. Benefits of the club include a physician-referral service, monthly educational seminars, social opportunities and support groups. Golden Words is their quarterly newsletter to keep members informed of upcoming Gold Care and medical center events.

The United Senior Services, Inc. has been serving the elderly for over 30 years. Services are offered to maturing adults through six different centers throughout Craven and Jones Counties. Most programs and activities are available to citizens who are 60 years of age or older, including exercise programs, arts and crafts, supportive and self-help services, health screenings and a number of enrichment classes in cooperation with Craven Community College.
Several agencies in the area provide volunteer activities, travel arrangements and classes for area seniors. One such agency, the Pamlico County Senior Services, offers services to Pamlico County seniors (55+), The center prints the Senior News and Solutions newsletter informing seniors of future travel plans, upcoming cultural events and special volunteer opportunities such as home meal deliveries.
New Bern and the Neuse River area's popularity as rewarding retirement locations are apparent in relocation statistics. Nearly 2,000 retirees move to this area each year, averaging six people per day. Maybe it's the mild climate, relatively low cost of living, friendly people and beautiful surroundings that encourage the retiree to move here. Whatever the reason, you'll be glad if you choose to call the Neuse River area your home.
excerpts from New Bern/Neuse River Impressions
Volume 1 , 2002 / Article by: Gerri Ashe & Amy Jarman
For more information about the great possibilities of retiring in New Bern , NC Email-Us and one of
our helpful agents will be in contact with you.