Military Bases In The Craven County Area

At CENTURY 21 Zaytoun-Raines all of our agents can be very helpful to military families moving to the Craven County Area bases. We know the special needs of the men that protect our freedom have, and we know how to make the transition for everyone as smooth as possible. If you would like more information on relocating, Email Us at newbern@nullc21zr.com. Marine Corps Base Camp LeJeune, NC, Marine Corps Air Station Cherry Point, Marine Corps Air Station New River, MCAS CHERRY POINT

MCAS Cherry Point is located 23 miles SE of New Bern.  Marine Corps Air Station, Cherry Point now includes 13,164 acres on the air station proper, with an additional 15,975 acres of auxiliary activities, including Marine Corps Auxiliary Landing Field Bogue, along Bogue Sound in Carteret County. The largest command at MCAS Cherry Point is the 2nd Marine Aircraft Wing. The 2d MAW headquarters is located at Cherry Point, as well as Marine Aircraft Group 14, Marine Wing Support Group 27 and Marine Air Control Group 28.  Marine Aircraft Group 14's flying squadrons include three AV-8B Harrier squadrons, four EA-6B Prowler squadrons and one KC-130 Hercules refueling squadron. The Marine Corps' only Harrier training squadron and only Hercules training squadron are also located at the air station. MCAS NEW RIVER

MCAS New River is located 68 miles SW of New Bern.  Their goal is to provide the highest quality aviation facilities and most efficient support and services, promoting readiness, sustainment and quality of life for Marines, Sailors, family members, Civilian Marines and others associated with MCAS New River. MCB CAMP LEJEUNE

MCB Camp Lejeune is located 51 miles SW of New Bern.  MCB Camp Lejeune is the home of "Expeditionary Forces in Readiness." For more than a half-century, MCB Camp Lejeune has been the home base for the II Marine Expeditionary Force, 2nd Marine Division, 2nd Force Service Support Group and other combat units and support commands.  There are five major Marine Corps commands and one Navy command aboard Camp Lejeune: Marine Corps Base owns all the real estate, operates entry-level and career-level formal schools and provides support and training for tenant commands; the Command Element, II Marine Expeditionary Force conducts operational planning for Fleet Marine Force commands; 2nd Marine Division is the Ground Combat Element of IIMEF; 2d Force Service Support Group is the Combat Service Support Element of II MEF; II MEF Augmentation Command Element is prepared to augment, reinforce, or reconstitute active component headquarters/MAGTFs and the funtion as an independent MAGTF Command Element; and the Naval Hospital provides primary medical care to Marines and Sailors and their families stationed at Camp Lejeune and Marine Corps Air Station New River.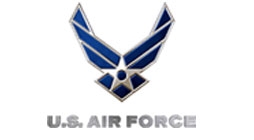 POPE AFB Pope AFB is located 146 miles W of New Bern.  Welcome to the 43d Airlift Wing, home of the Gryphon, we put the Air in Airborne. The 43d Airlift Wing Maintains a high state of readiness to rapidly deploy, upon short notice, a highly trained airlift force and successfully plans and executes air operations.
COAST GUARD GROUP FORT MACON Coast Guard Group Fort Macon is located 40 miles SE of New Bern.  Marine Safety Team Fort Macon was formed as a detachment of Marine Safety Office (MSO) Wilmington during the summr of 1995.  The MST was created to provide quicker response time and reduce travel time for the many pollution response incidents, marine investigations, and vessel inspections occuring in the northern half of MSO Wilmington's area of responsibility.