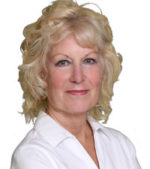 Real Estate Broker (13 years experience)
Specialties: LISTING AGENT, BUYING AGENT,
COMMERCIAL REAL ESTATE, NOTARY
I am a North Carolina Real Estate Professional waiting to assist you with all your Real Estate needs! We are excited to listen to your wants and needs during the process of Buying or Selling a Home.  
Assisted by : Mortgage ,Home Inspection, Insurance and Legal Professionals. We will provide you with the Highest Level of Service. 
Our knowledge will give you the confidence you need to complete a smooth, stress-free transaction, while protecting your interests. 
Eager to serve the Retirement Generation with Respect to their needs for Medical, Shopping, Entertainment and Security for the future. Specializing in Communities with Custom and Unique Homes. We can help you build your "Dream Home" . 
Being successful for many years in Residential and Commercial Real Estate. Having worked with a State Certified Appraiser and learning a world of knowledge in the Commercial Realm dealing with Commercial Developers and Investors. 
I am a North Carolina Notary and Real Estate Broker as well as in New Jersey . We will be handling your transaction as if it were our own! 
Experience isn't Expensive, It's Priceless!!