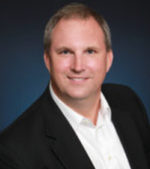 Eastern North Carolina born and raised and enjoyed a successful career in the United States Marine Corps.  I moved to New Bern in 2007 and found that it offers so many things that I decided to stay.  With an abundance of activities for families and retirees alike New Bern is a great place to call home.  
There is always something to do throughout the year that caters to everyone.  City and county sponsored events, historical sites, concerts and situated on the confluence of the Trent and Neuse Rivers.  An avid sportsman, Craven and the surrounding counties offer a variety of fishing as well as hunting.  
As a Licensed REALTOR/Broker, I take great pleasure introducing new comers to this wonderful area. I believe Honesty and Integrity are the most important things, that is what you can expect as we work to find you and your family a new home.