FREE Home Updates
It's as easy as 1-2-3!
We'll send you an e-mail notification when properties meeting your search criteria come onto the market! It's simple, and best of all, it's FREE!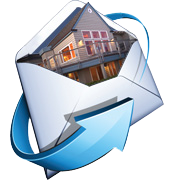 To receive FREE e-mail notification on properties, follow the instructions below:
Select your search criteria on our Home Search Form below.
That's it! Continue on with your search to find your dream home. We'll send you e-mail notifications when properties come on the market that match your search criteria! You can participate in this FREE service as long as you'd like, without any obligation and can cancel at anytime.
If you have any questions regarding this service or would like information about other services we offer please email us.
© 2018 Zaytoun-Raines Real Estate, Inc. All rights reserved.  CENTURY 21® and the CENTURY 21 Logo are registered service marks owned by Century 21 Real Estate LLC.  Zaytoun-Raines Real Estate, Inc. fully supports the principles of the Fair Housing Act and the Equal Opportunity Act. Each office is independently owned and operated. Any services or products provided by independently owned and operated franchisees are not provided by, affiliated with or related to Century 21 Real Estate LLC nor any of its affiliated companies.